Greetings Neighbor!
My name is Daniel (지훈). And next to me is my wife, Katie (동윤).
A warm welcome to FutureDish!
Katie and I started a YouTube channel - Future Neighbor - in Dec 2016 with the mission of teaching Korean homecooking to every country in the world!
While it seemed like a lofty goal in 2016, we've made great progress.
Our Youtube recipes have garnered 35 million+ views from across 150+ countries!
FutureDish is where we share our recipes in written format - along with key cooking tips & recipe notes.
Over the years, we've grown personal relationships to many in our cooking neighborhood. And Katie and I have felt compelled to share aspects of our personal life as well as coming-of-age stories.
Our quick backstory: We were both born in Korea (in the city of Busan). But spent most of our lives abroad. Katie moved to the UK (London) at the age 12. And I moved to the US (Orange County, CA) with my family at the age of 4. We ended up both moving to Seoul after university - in our mid-20s. Which is where our story begins...
We get candid about life mistakes, Korean identity and many coming-of-age topics on our podcast - Future Neighbor Podcast.
Come listen if you're cooking/eating alone!
Finally, we've also created an online marketplace called Gochujar - where we procure Korea's best artisan food & kitchenware products .... and deliver them to our readers from across the world.
If you're looking for premium Korean gifts for friends, family (or yourself), go take a look!
But why go on this mission?
Like many people, we enjoy watching Youtube cooking videos before going to bed.
It's a great way to binge watch (eat?) without the late-night calories.
We regularly watch Gordon Ramsay (and the likes) effortlessly breakdown Italian/Western dishes.
But where are the master lessons on Korean dishes?
Katie and I saw an opportunity to introduce Korean food to the next generation of young cooks.
But we saw the need to also recommend substitutions for hard-to-procure Korean ingredients, standardize measurement sizes and most importantly – inject some fun into cooking! 🕺💃
For each of our recipes, we typically spend a few days (sometimes weeks) to simplify the ingredients list, measure exactly how many Tablespoons/teaspoons and finally, taste-test for authenticity!
This way, Korean cooking becomes more approachable to new cooks.
What is your background?
Katie and I are not professional chefs.
Though secretly, we would love to get some experience in a proper restaurant!
Rather, I have a background in business consulting and Katie in web programming.
Our knowledge of Korean cuisine started at a young age, from cooking with our mothers.
Yes, it was not the easiest way to learn...
What our mothers have passed (beaten) down to us, we share constructively with you - heh!
Any last words?
We are very excited to cook with you! Let's share best practices, and of course, laugh at failed dishes!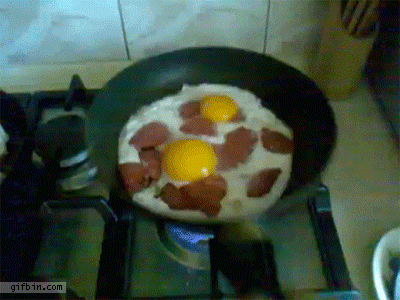 If you would like to contact us, click here.