Hi Neighbors!
This is Daniel.
And next to me is Katie.
Welcome 👋 to our Neighborhood! 🏡

We created FutureDish, as an extension of our YouTube Channel, Future Neighbor.
We started YouTube in Dec 2016 with the (exciting) mission to introduce Korean home cooking to every country in the world!
But why go on this mission?
Like many people, Katie and I both enjoyed watching Youtube cooking videos before heading to bed.
It was a great way to binge eat watch without any of the late-night calories 🙂 We routinely watched Jamie Oliver and Gordon Ramsay breakdown Italian dishes. And on the weekends, we tried making them at home.
It was so much fun self-learning how to cook from YouTube. That's when a lightbulb went off! ⚡
Where are the master lessons on Korean dishes?
Katie and I saw an opportunity to introduce Korean food to the next generation of young homecooks.
To do this, we saw the need to find substitutions for hard-to-procure ingredients, standardize measurement sizes and most importantly – inject some fun into cooking! 🕺💃
For each of our recipes, we typically spend a few days (sometimes weeks) to simplify the cooking process, standardize measurements and taste-test.
This way, Korean cuisine becomes approachable for new cooks.
What is your background?
Katie and I are not professional chefs.
Though secretly, we would love to get some proper experience at a restaurant!
I (Daniel) have a background in business consulting and Katie has built her career in web programming.
Our knowledge in Korean cuisine started from cooking with our mothers.
And yes – it was not the healthiest or easiest way to learn! What our mothers have passed (beaten) down to us, we share freely with you!
(Side note: if you are interested in starting a YouTube channel of your own, learn from our mistakes in getting your first 1k subscribers!)
Any last words?
We are very excited to cook with you! Let's share best practices, laugh at failed dishes...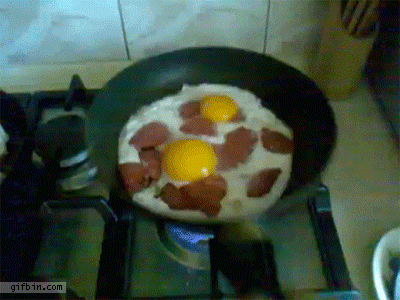 ...and develop your repertoire in Korean homecooking!
If you would like to contact us, click here.